Thursday 10 May, 2018 |

---
Pop Beads - Girls Fashion Pop Beads Jewellery Set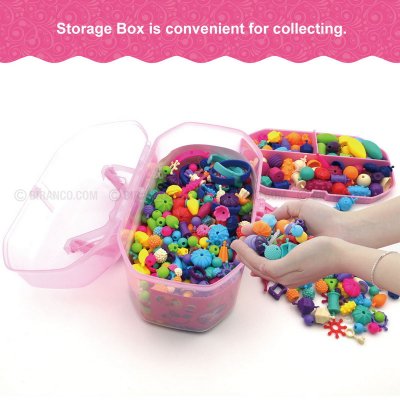 Remember these? Pop Beads ! Also called Pop It Beads or Snap Beads. Make a necklace & matching bracelet, take it apart and start all over again. With the snap-together beads in this great big 520 pcs storage box, it is easy to design and make all kinds of jewellery. Bright colours and fun shapes let you get really creative. Included are enough beads to make necklaces, bracelets, and more for a crowd. And the best part is that you can take your pieces apart and make new ones all over again. kids beads set is ideal gift for kids. These beads are fun to play with and wear for kids & adults alike.
These colorful pop beads a will surely brighten up your projects!
Round beads in a rainbow of colors are great when used with pop-bead charms
Easy beading doesn't require lacing materials
---
by IQKidz
---
---
---
Hair Straightener and Hair Curler 3D Concave and Convex Ceramic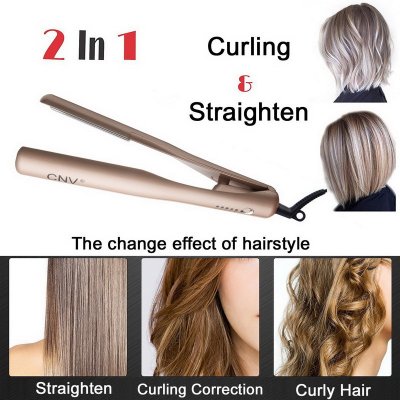 There is one catch, though: In order to achieve that enviable, frizz-free look without frying your hair, you must use a good hair straightener. The best flat irons work faster, make hair smoother and cause less damage than lower-quality tools. If healthy, salon-quality straight hair is what you're after, look no further.
Why it's great: While readers were intimidated by this flat iron's hefty price tag, they claim it's worth it. "It straightens each strand in one pass, doesn't leave my hair looking parched, heats up so fast and never snags my hair," gushes one reader. Others agree, saying this flat iron can straighten "incredibly thick hair in under ten minutes" and its consistent 365-degree heat setting still works "extremely well" compared to flat irons with higher temperatures. "It left my hair looking healthy and not dry or fried," says one user. "Plus it comes with a nifty carrying case."
---
by IQKidz
---
---
---
RC Tracked Racer Building Kit Compatible with LEGO 42065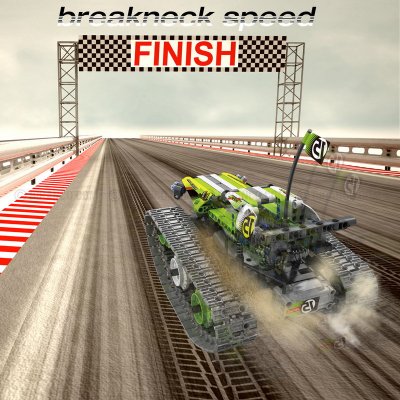 The RC tracked Racer has been available since the beginning of the year and has inspired many fans since then. The set consists of a total of 353 parts, including the power functions (two motors, remote control and core unit box). and it is less than 60usd (free shipping to us)here. remote controller batteries are not included and must be purchased separately.
You will be able to create a cool tracked racer follow the step-by-step instructions with the 353 provided pieces. And the vehicle can be remote controlled that kids will get much racing fun time. And build your own toy. Help develop your kid's senses & learning skills to promote your child's hand-eye coordination and problem-solving ability. And building is an awesome activity together with family or friends.
---
by IQKidz
---
---
---
Does IPL hair removal really work?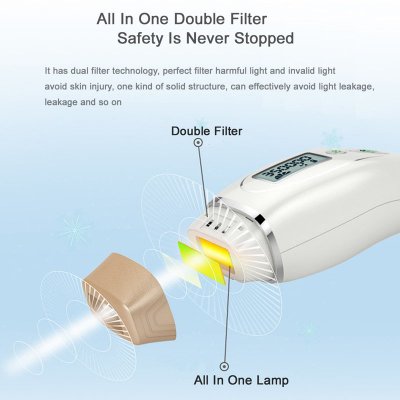 OK, so you know that laser hair removal involves a laser (obviously), but how exactly does that laser leave your skin smooth and stubble-free? "Hair removal lasers target pigment, both in the cells at the base of the hair follicle and in the hair itself," explains board-certified dermatologist Arielle Kauvar, M.D., founding director of New York Laser & Skin Care. "The heat from the laser then destroys or damages only the hair follicle, without harming any of the skin nearby." Once the follicle is gone, so too is the hair that would normally grow from it.
---
by IQKidz
---
---
---
---